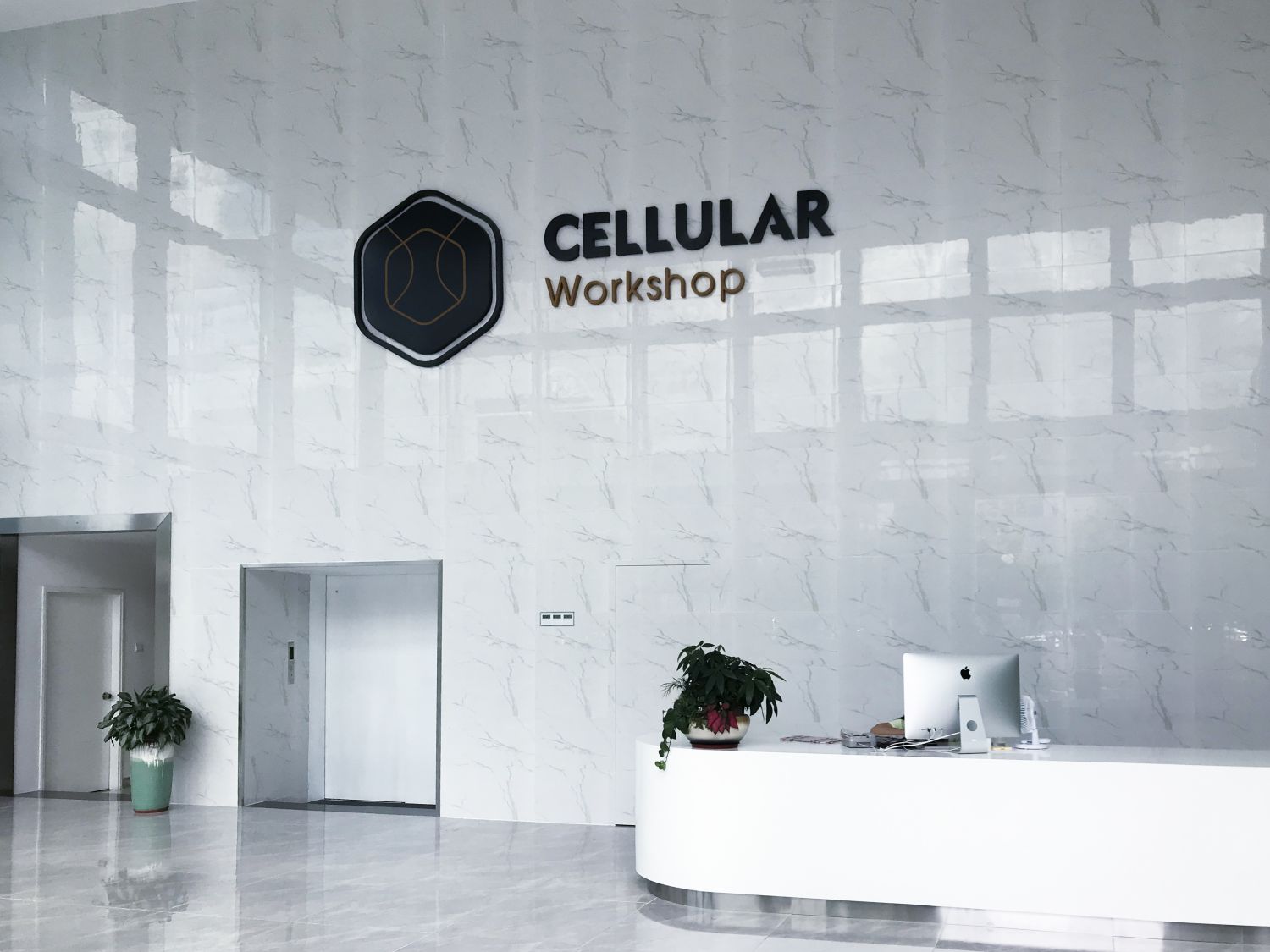 CHINA TOBACCO LICENSES & HIGH AND NEW TECHNOLOGY ENTERPRISE (HNTE)
CELLULAR WORKSHOP together with its subsidiary SHENZHEN IPHA TECHNOLOGY CO., LTD. have been approved with two China Tobacco Licenses and listed as High and New Technology Enterprises (HNTE).
CELLULAR WORKSHOP has also obtained multiple international system certifications including ISO13485, ISO9001, ISO14001, GMP, laying the foundation for high-quality products.
The R&D team of CELLULAR WORKSHOP has 100+ experts. They have more than 10 years experience, specialized in the atomizing technology research and development as well as quality assurance to provide strong supports to the products of CELLULAR WORKSHOP. 
We still constantly recruits high-end talents in the industry to strengthen the technical group, and dominate the industry at a competitive advantage.
They have made fruitful R&D achievements in electronic atomizing technology. With over 60 core patented technologies already, Cellular Workshop is still applying for more than 100 patents each year.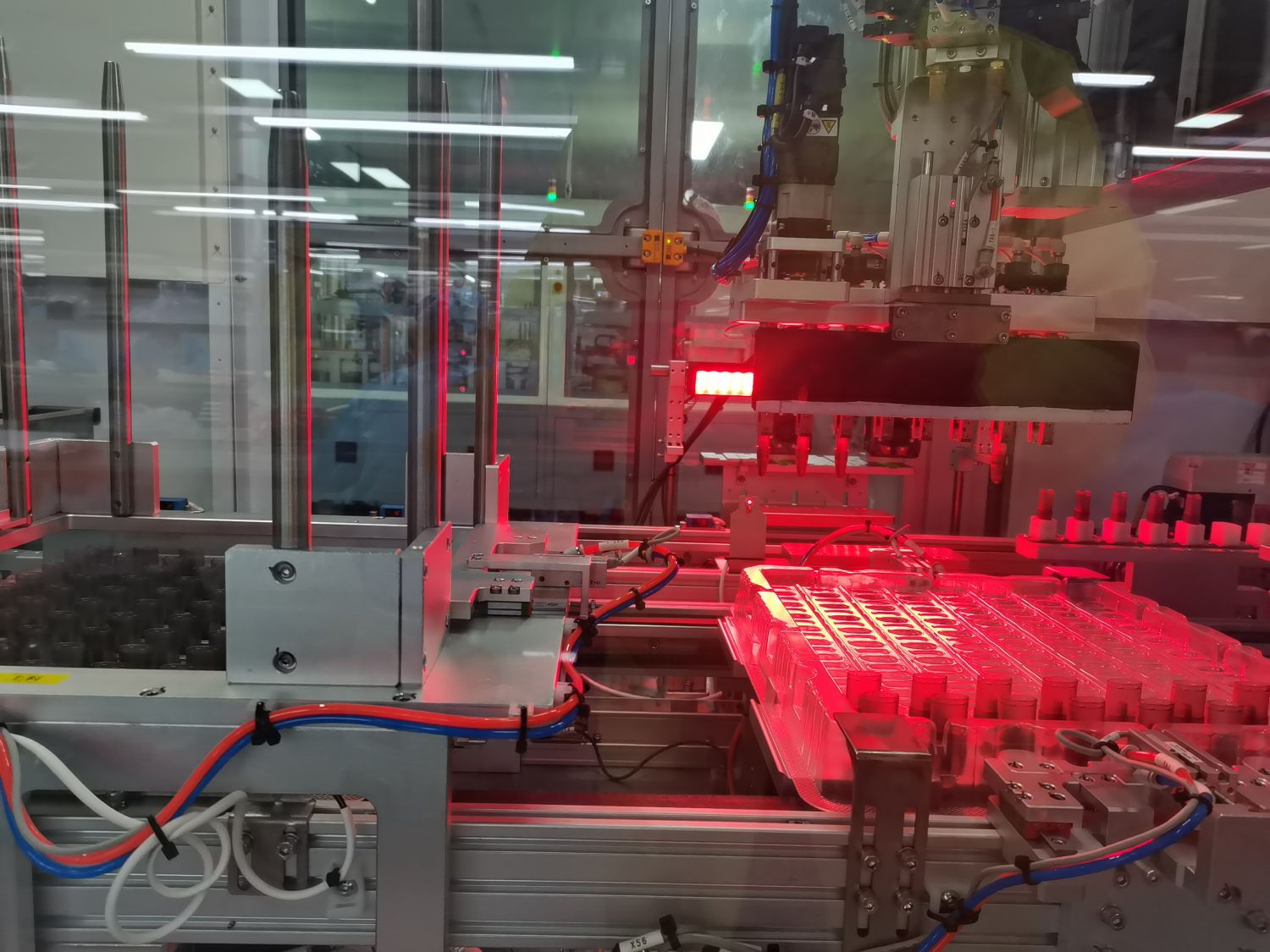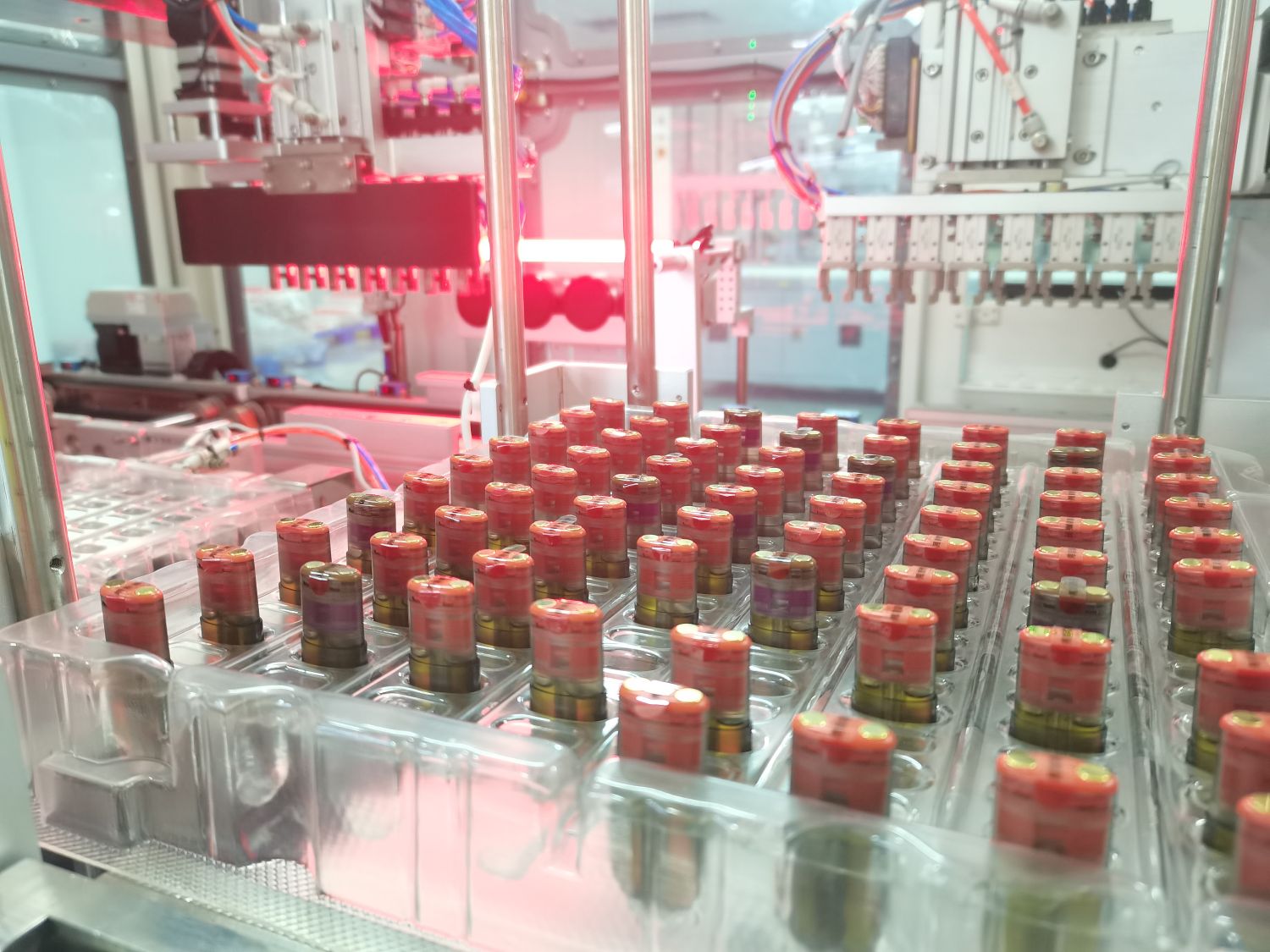 CELLULAR WORKSHOP consists of 3 factories, covering an area of more than 100,000㎡.
The staff number exceeds 5,500 people, including a 100+ R&D team.
Meanwhile, the test center and all production lines of CELLULAR WORKSHOP are equipped with fully automatic machines. These machines bring not only the highest work speed in each procedure, but also the most stable quality output, and the minimum wastage of manpower as well as raw materials.
With such a huge quantity of employee, massive land, and numerous fully automatic equipment, CELLULAR WORKSHOP can deliver 2 million pieces qualified products per day with the highest efficiency and at the most attractive price.
The impressive production capacity is also part of the reason why so many international big vape brands choose CELLULAR WORKSHOP to be their manufacturing partner.
CELLULAR WORKSHOP regards quality as the life and the future of company, as the core competitiveness of products.
We strictly follow the quality control process. From the beginning of research and development, we put quality safety on priority by adding enough protection functions to avoid any possible accident, and by using materials that are good to users' health and are easy to be recycled.
We adhere to the principle of high quality from the selection suppliers, raw materials, manufacturing, and then to the delivery of products. We adopt a variety of monitoring measures, to eliminate the defective products before they are delivered to our clients and to ensure the functionality, safety, and reliability of products sold in each market meet clients' requirements.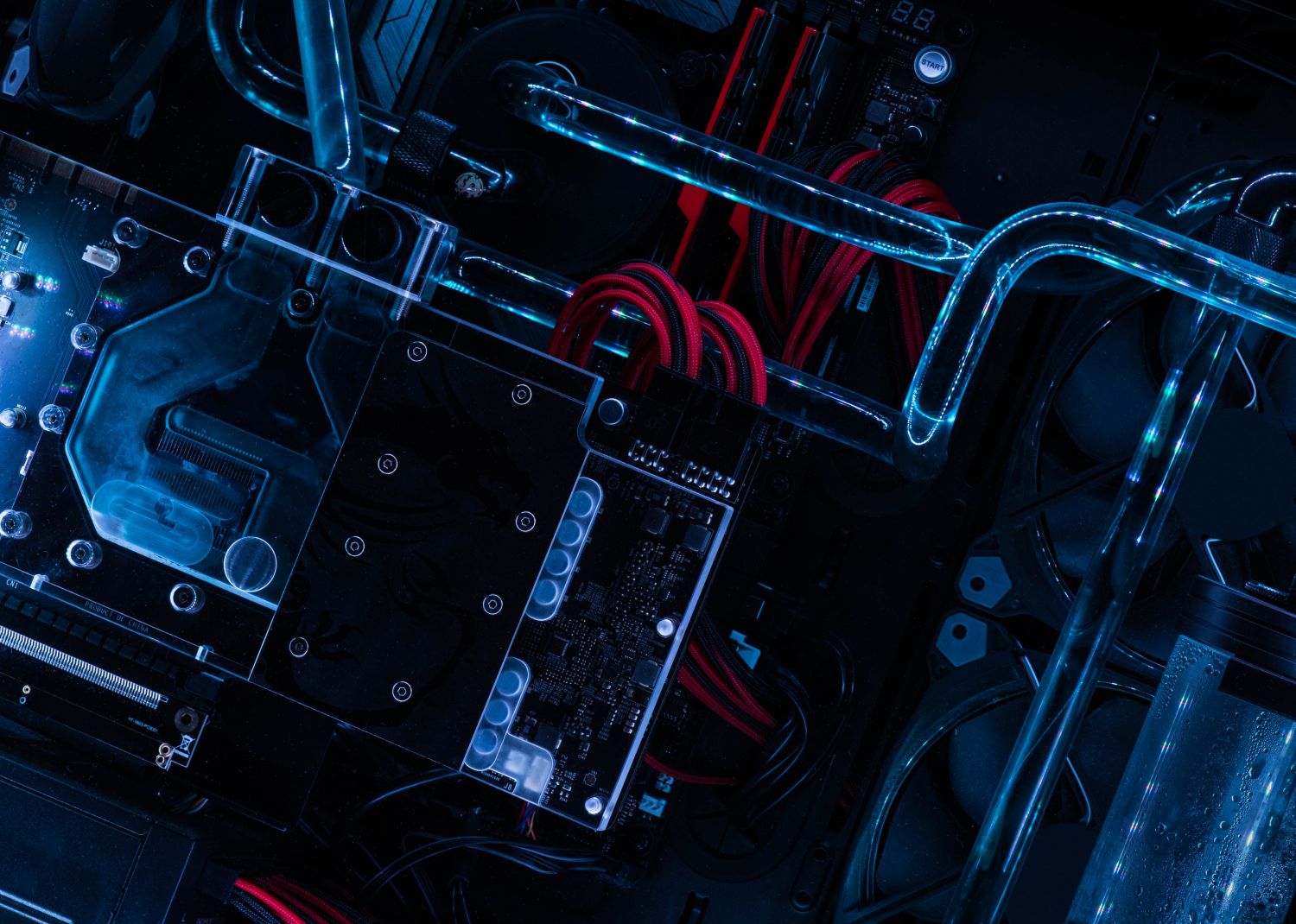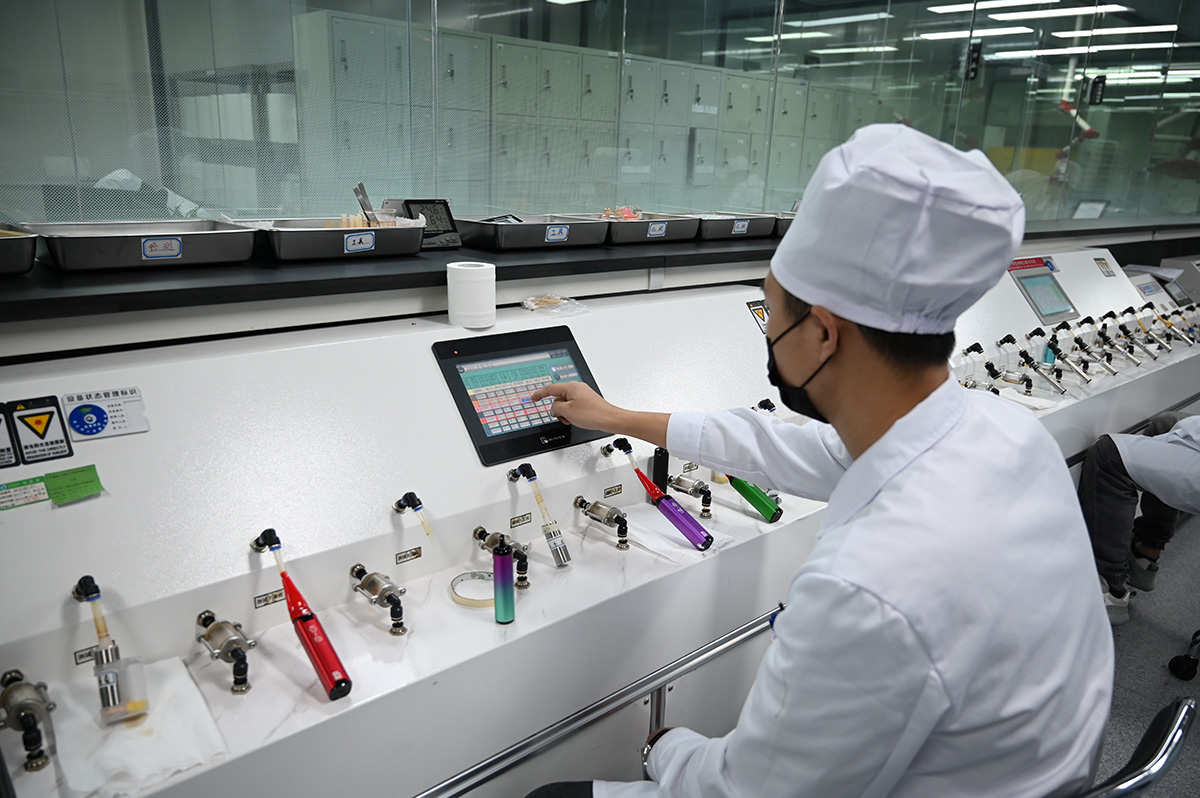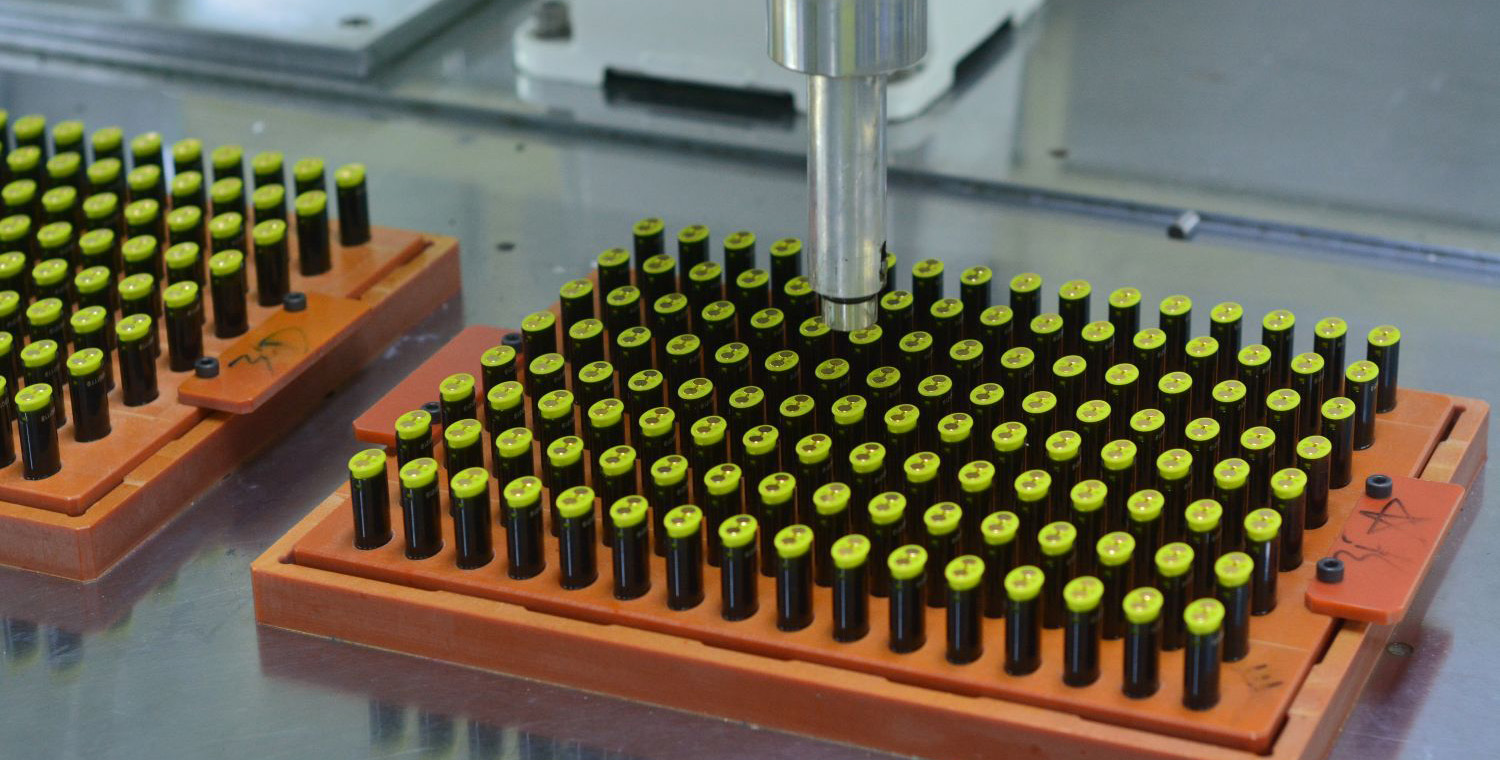 CELLULAR WORKSHOP has established the largest test center in vape industry to repeatedly test and verify the functionality, safety, and reliability of the products from the source.
The test center includes: Flavor Room, Integrated Testing Room, ROHS Testing Room, Battery Capacity Room, Battery Safety Room, Environmental Testing Room, Salt Spray Testing Room, Reagent Room, Composition Testing Room, Balance Room, Sample Room, Office, etc.
The test center is equipped with many well-known brand instruments and supporting facilities, such as liquid chromatography, X-ray fluorescence spectrometer, precision smoking machine, salt spray testing machine, programmable constant temperature and humidity box, temperature shock testing chamber, explosion-proof cabinet, heavy impact testing machine for electric cell, extrusion and needling testing machine for electric cell, etc. 
The experimental projects cover and meet the requirements of China, the United States and other countries for the safety and verification of e-cigarettes.
Based on this test center and CELLULAR WORKSHOP's advanced product safety test methods,  Quality Department members carefully implement comprehensive reliability analysis, environmental protection inspection, material composition analysis, life test and other tests. We spare no efforts to make sure our product quality stand out in the market and win our clients good reputation.